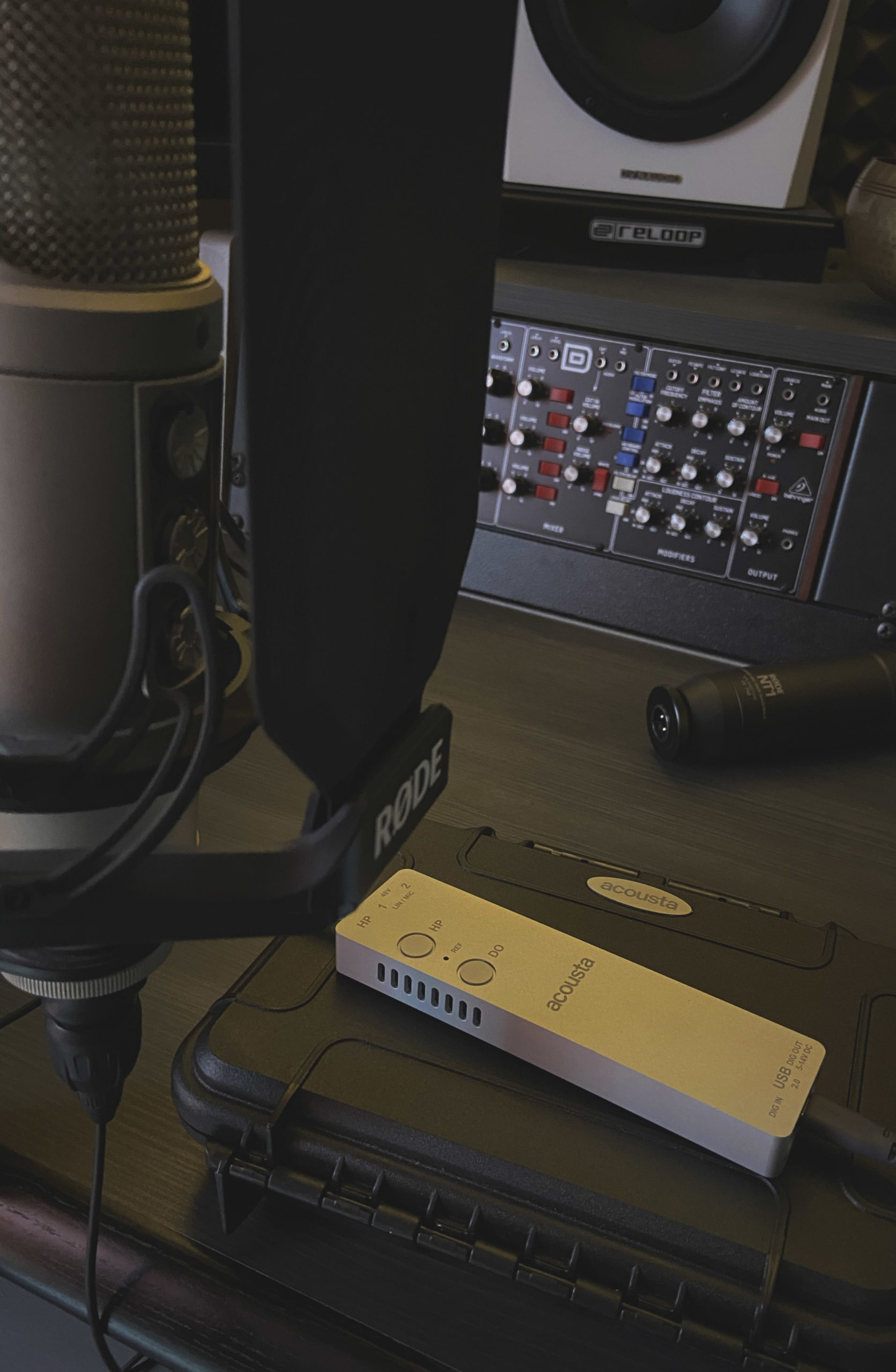 Hi, it's Matthew, and today I testing the Acousta LE03, the high resolution USB audio interface, Acousta is a product of Innovative Audio GmbH Acousta 24Bit / 192KHz FPGA technology is used in all HI RES USB products.
Their ADC converter technology digitizes all the details that provide valuable microphones. 10 years of development work and 45 years of experience in the development of Pro Audio result in the fastest, lightest, most energy-efficient, space-saving, HI RES Pro audio products.
These days I have tested this new  audio interface, the quality is incredible! Each input channel has two analog-to-digital converters (ADCs). Ultra-fast FPGA audio calculator provide after one sample an dynamic range of 160dB. (from noise floor to full scale)​
There is no analog level control and pre-damping. Therefore there is no distortion of the microphone-quality. 
The new DAC class guarantees the original sound through the directly coupled Headphone driver in Class – D. Bandwidth 86KHz.
LE03 has two buttons for:
HP volume
DO level
LIN/MIC on/off on HP
Mono Mode – 1Khz Ref – Genereator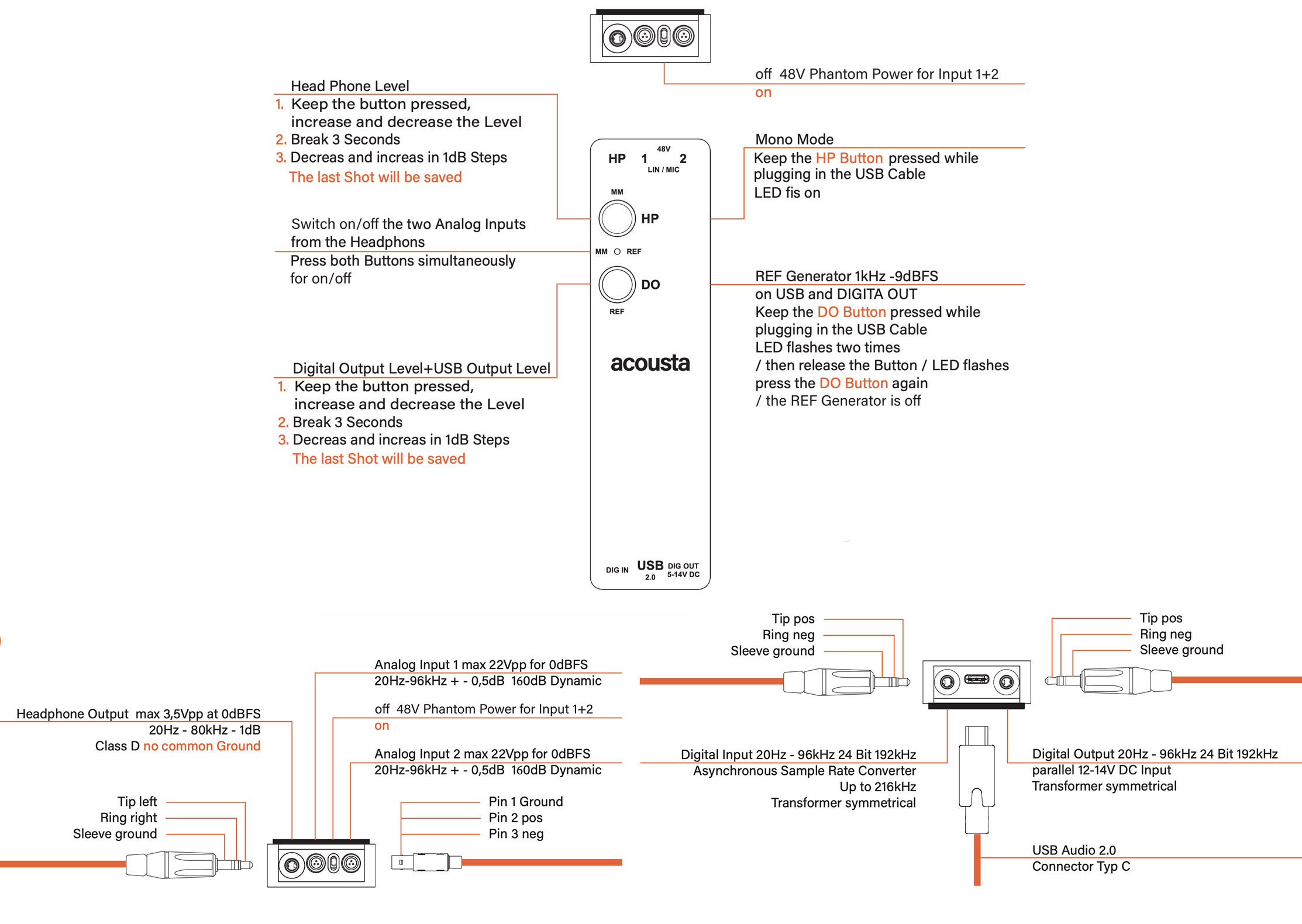 About Acousta
1975 – The beginnings of Acousta
In the mid-seventies Acousta has worked as general distributor in Austria for large audio companies from America and Japan. We supply customers such as the Salzburg Festivals. From the beginning we also took care of design and implementation of complex audio solutions.
1985 – From a distributor to a manufacturer 
With the P100 we developed our first analogue mixing console for the Austrian Broadcasting Corporation in 1985. Battery operation made it actually possible to work with our first mobile audio product.
1995 – Digitalization
It was in the nineties that we set the course for the future and designed the digital D500 mixing console system for the Austrian Broadcasting Corporation. We continued to develop the innovative Acousta FPGA technology and incorporated it into our hi res products.
2005 – Further development & expansion 
So  we were able to provide even faster and more stable networking between individual studio workstations in the new millennium. We designed the D100 easy pro audio system.
In the following years radio stations in Austria and Italy were equipped with this system.
2020 – Bundled development experience
More than 40 years after the Foundation of Acousta, we present the result of our technical Experience combined with a passion
for high quality Technology:
the revolutionary