In my studio there are things that cannot be missing, the support for my synthesizer and the support for my studio monitors. 
There are a lot but in my  the best supports are:
for the keyboard or synthesizer , the Gravity KS TS 01 B is amazing!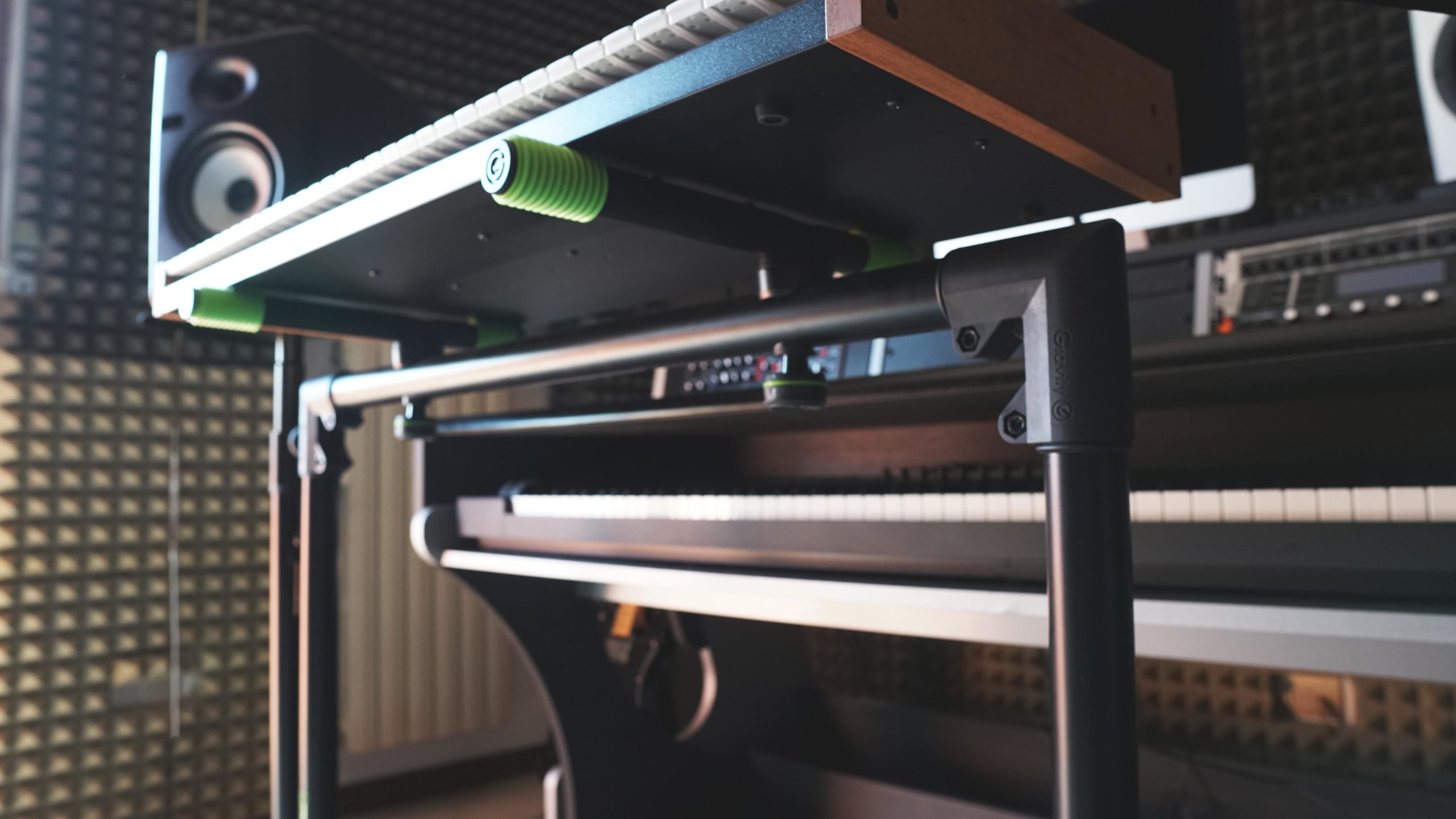 This keyboard stand with table-like construction offers superior stability making it particularly suitable for heavy keyboards. It is height-adjustable in small incremental steps, making the stand suitable for both seated and standing applications.
The legs can be fitted in two basic configurations – either perpendicular to the vertical structure or angled outwards slightly – the latter configuration offers additional stability and more leg room. The top rests can be adjusted to the width of the keyboard and can also be angled in small incremental steps over a range of 360 degrees. All in all, this solid steel construction comprises all features possible in such a design without compromise.
For transport, both the legs and the top rest can be folded inwards, resulting in a very compact transport height. The stand includes one VARI-FOOT® leveling foot to compensate for ground irregularities.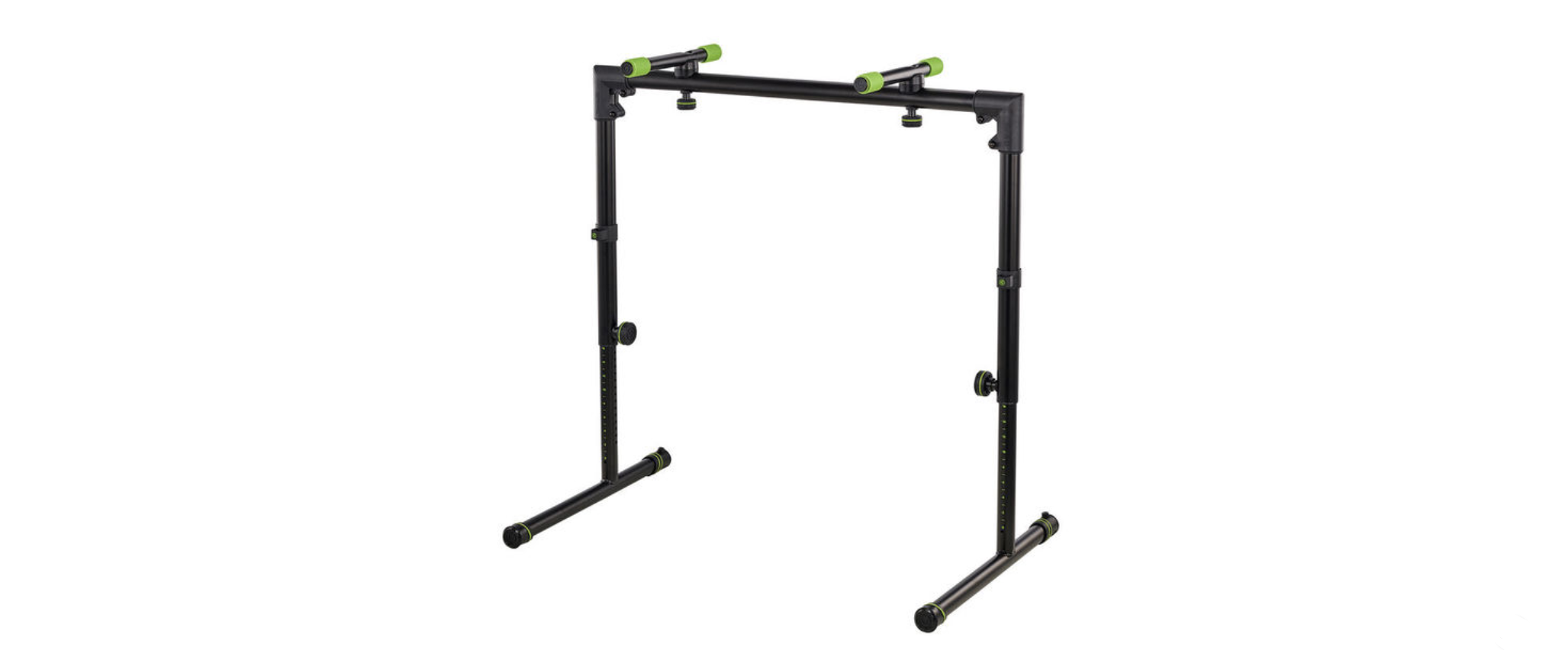 Specifications
Weight: 6.9 kg
Colour: Black
Suitable For: Univerzální
Height-Adjustable: Yes
Load Capacity: 90 kg
Maximum Height: 1155 mm
Minimum Height: 950 mm
---
For my studio monitors (I have 2 DYNAUDIO LYD8) I tried Gravity SP 3202 VT,
The Gravity studio monitor stand GSP 3202 VARI-TILT® features a heavy, triangular base made of cast iron and a 25×25 cm steel tray with isolating foam rests.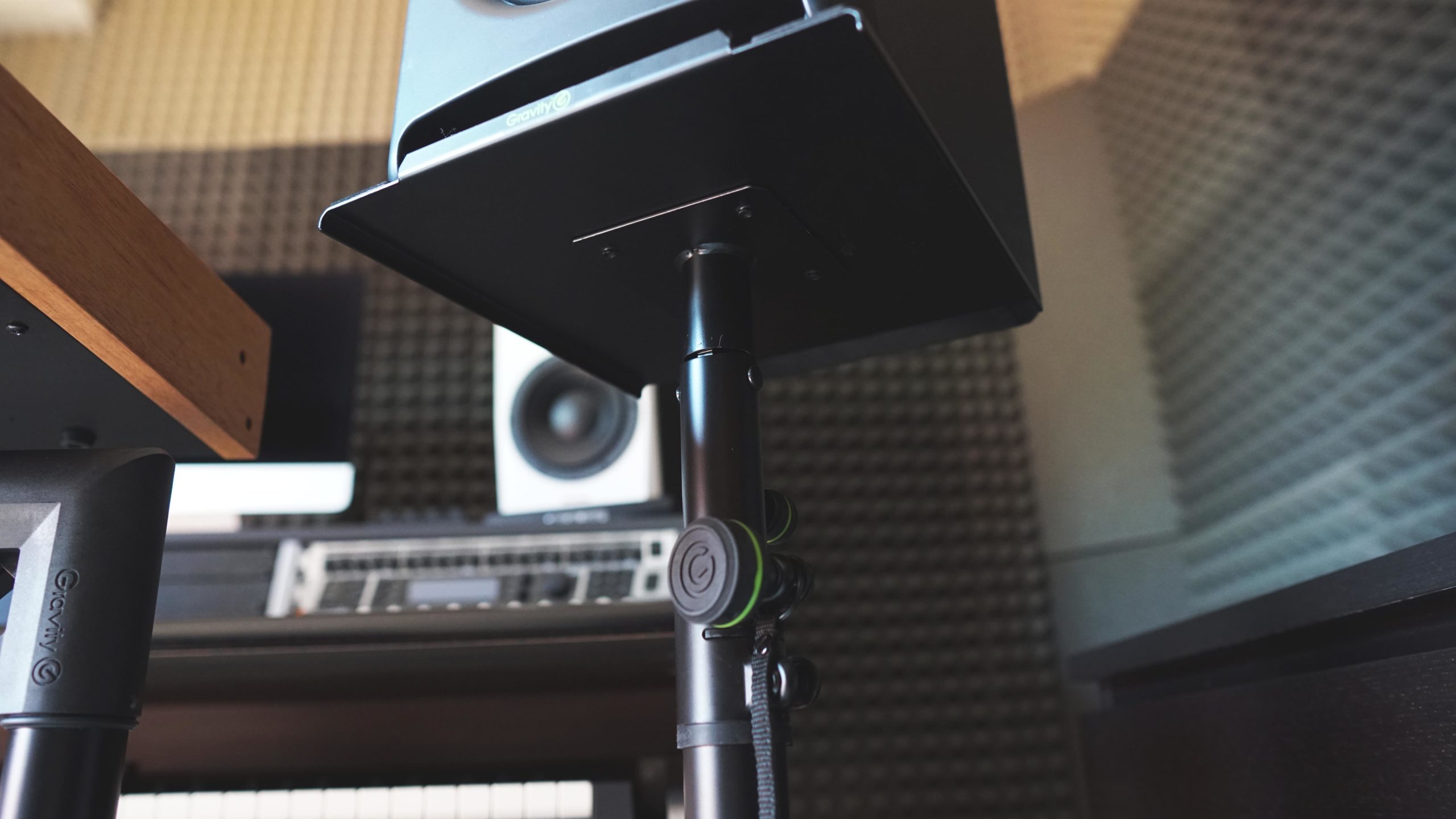 It is tilt-adjustable by 10° and height-adjustable from 90 to 150 cm for optimum speaker positioning. The stand is supplied with a set of spikes. Mounted on the large, integrated rubber feet, these ensure effective coupling to the floor. Very good stands.I like them & the tilt function is definitely a welcome feature. Sturdy German construction,well made with attention to detail.They look good too.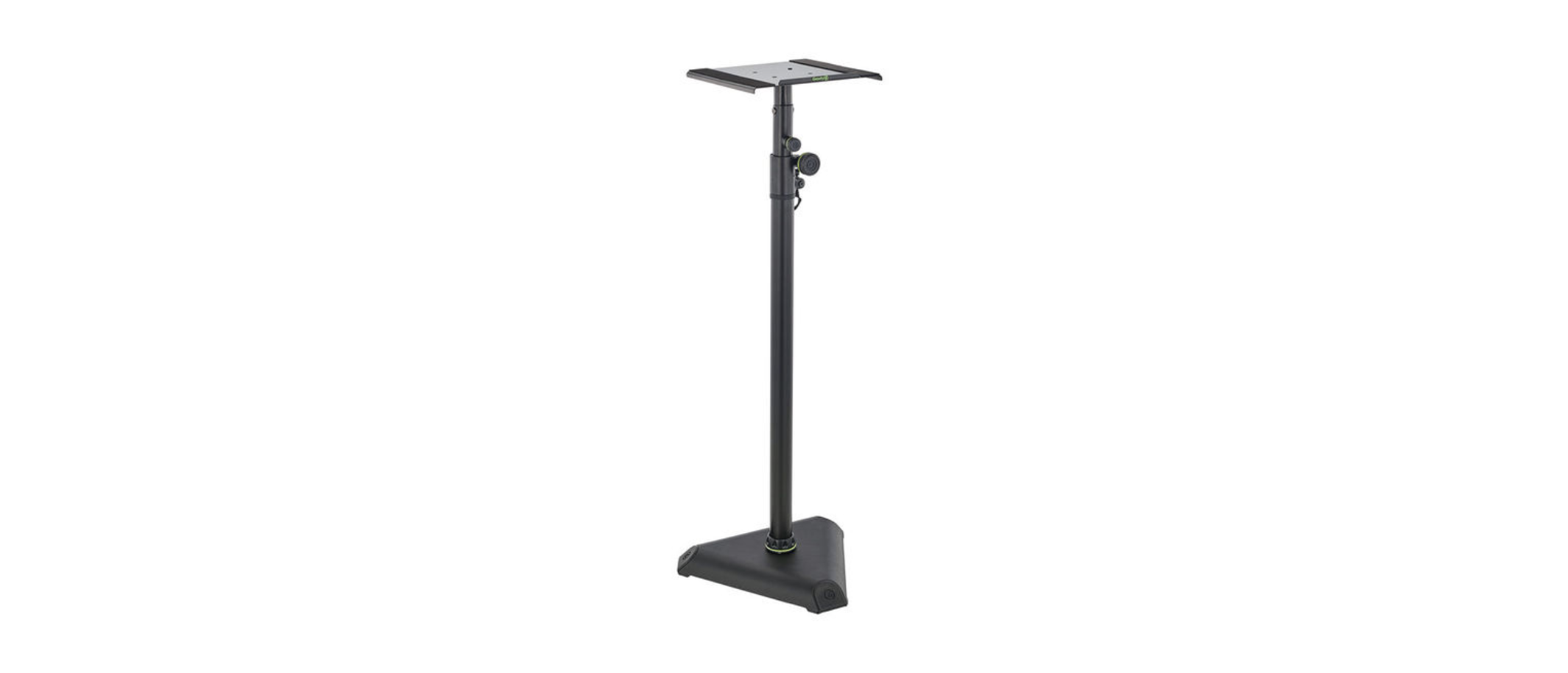 Specifications
Solid cast iron foot
Black powder coating
Load capacity: 50 kg
Pipe diameter: 42 / 35 mm
Height adjustable from 900 – 1500 mm
Maximum angle of inclination of shelf: 10°
Size of shelf: 250 x 250 mm
Weight: 7 kg